Click on the image below for the Obituary.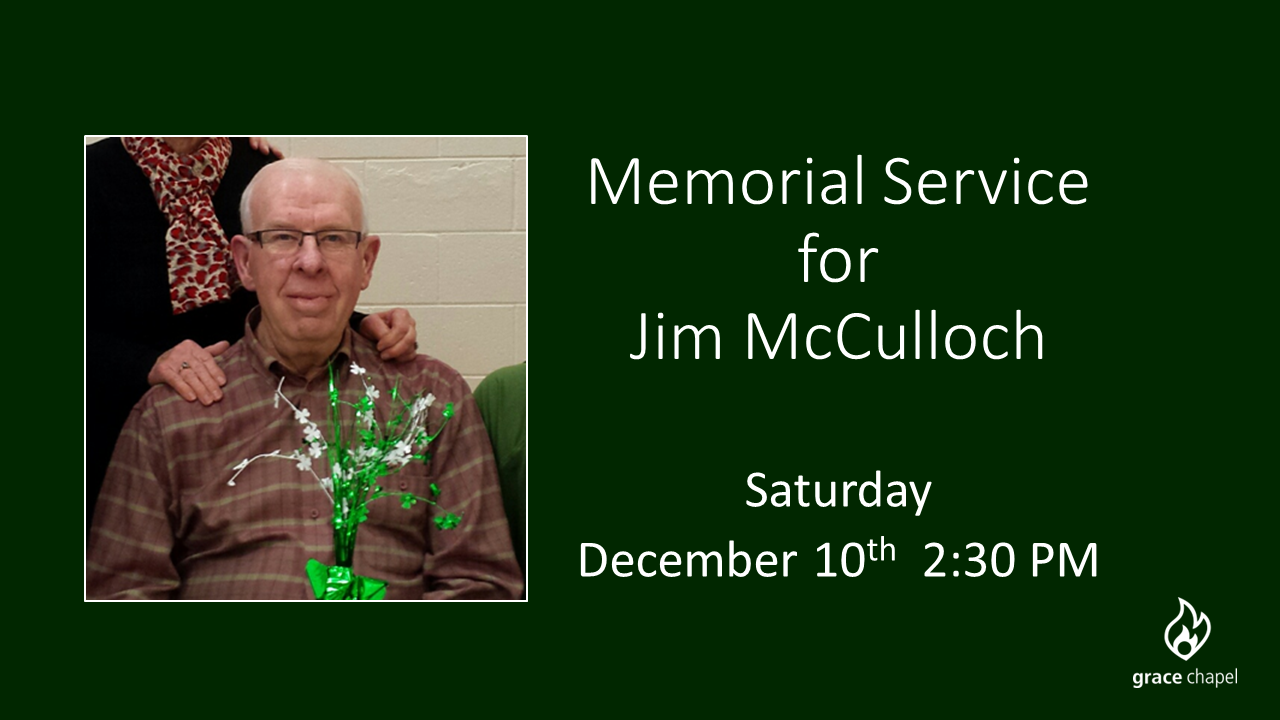 Jim McCulloch passed away in the morning of December 5.
Jim was the driving force behind the building of Grace Chapel and much of Malagash Bible Camp. He was in fellowship at Fairview Bible Chapel and Grace Chapel for many years. Jim was a man with a very generous spirit, and always had a humorous anecdote. He passed away after some time of declining health.
Please remember his wife Rena and the rest of the family through this difficult time.