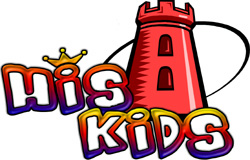 Our children's programs run on Sunday mornings during the service. Families meet together in the sanctuary for a time of worship as a community, then the children are released to their programs. Children grade 2 and under need to be picked up by their parent or guardian. For any questions regarding Children's Ministry, please contact chantal@gracechapel.ca
Children and Worship : Ages 3-5 (grade primary)
Children & Worship is a spiritual formation approach that presents a joyful way for children to worship God. It invites children to experience the wonder and mystery of God through storytelling, and follows this up with a reflective time, in which children can use variety of ways to express their reflection - such as drawing, painting, or using the story materials. The Bible is solidly presented and follows the church calendar in the approach
On Sunday Mornings children who are in grades 1-5 gather together briefly to begin to introduce the Bible Story and application for the day. They are then dismissed to their grade level small groups to dig into deeper application and personal reflection. Our aim is to disciple and encourage our children in growing in relationship with Jesus.
Resource
As parents, it is great to share resources of things that have encouraged us. Families can be very busy, and we can rely on each other to share books or websites that have been helpful in raising our children to be godly men and women
Our family has enjoyed using this website for family devotions (please always read before to ensure the suitability for your own family) http://www.josh.org/resources/youth-family/daily-devotions/family/ A resource that has encouraged me as a parent is http://theparentcue.org/ This website has lots of Christian resources - articles and podcasts that can be helpful as we raise our children in this challenging culture we face today.
Nursery
Our goal is that the nursery at Grace Chapel be a happy place, where both parent and child have a pleasant experience. We take safety and security seriously, and we do all we can to be sure that each little person in our care experiences the love of Jesus. Nursery is provided during both the 9:30 a.m. service (ages 0-4) and the 11:00 a.m. service (ages 0-2 1/2). When you take your child to our nursery, please bring a change of clothes, diapers and wipes, and, if you like, a drink and/or pacifier. Please ensure that your child is registered upon arrival, and note that all belongings will be labeled. We are always looking for new helpers in the nursery. If you would be interested, please contact us at nursery@gracechapel.ca